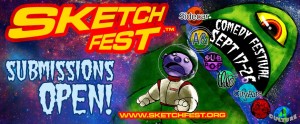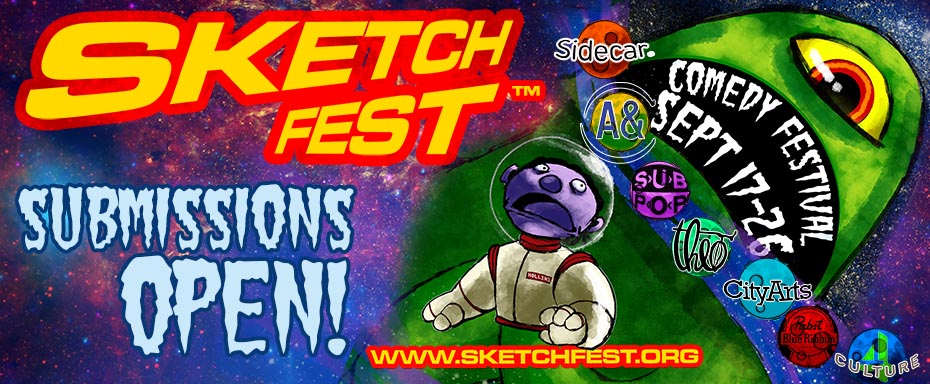 That's right! The time has come once again for the world's ORIGINAL Sketch Comedy Festival to throw open its doors and invite you to submit! Hit up our Application Page and get started!
We hold ourselves to one standard: putting out the most hilarious, laugh-packed mix of local and touring sketch comedians we can find. Think you've got the funny? Then we want to hear from you! Past festivals have featured talent from all over North America. Will this finally be the year we go global? That's up to you!
If you're more of a "record myself doing hilarious sketches" than a "get on stage and do it" kind of person, we still want to hear from you! Our 8th Annual Comedy Film Challenge is also accepting submissions! If you've got a hilarious video to share, let us see it! And judge it! And maybe award you fabulous prizes!