We're excited to present a new workshop to help writers and aspiring writers conquer the empty page on a time crunch: Idea to Script with Pilar Alessandra! (click the link to RSVP on our Facebook event and get updates)
Have you ever felt stuck between your day job and your dream job, with no time to start writing? Pilar's workshops and books help teach folks how to get their ideas down on the page even when time is short. Like, "I can only write on my lunch break" short.
Normally you'd have to fly down to LA and catch one of Pilar's classes in person, but we're bringing her up for one night only to teach her 3-hour workshop at The Pocket Theater on Thursday, August 10 at 7-10p.
Here are the details:
What: Idea to Script
When: August 10, 7p – 10p
Where: Pocket Theater
How Much: $65 (click here to reserve your spot with payment)
Learn more about the workshop and instructor:
Got a movie or TV idea? Want to write, but think you're too busy?
Think again.
This three-hour intensive helps busy writers brainstorm, outline and craft their movie or tv scripts with writing tools that make the most of those precious moments of stolen writing time.
Get ready to work. This class will help you get your story on the page.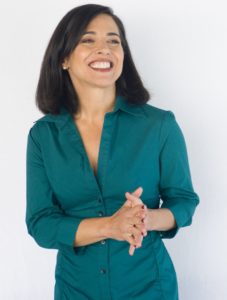 PILAR ALESSANDRA started her career as Senior Story Analyst at DreamWorks SKG. In 2001, she opened the Los Angeles-based On the Page Writers' Studio, dedicated to teaching and consulting with screenwriters and TV writers at all levels. She's the author of "The Coffee Break Screenwriter," and host of the popular "On the Page Podcast."
An in-demand speaker, she's taught at Disney Animation, ABC, CBS and MTV and has traveled the world teaching in the UK, China, Poland, Vietnam, Colombia, Portugal and South Africa. Pilar's greatest accomplishment is the success of her students, many of whom have won top competitions like the Nicholl Fellowship, are working on TV shows such as "The 100," "Silicon Valley" and "Grey's Anatomy," and have sold scripts and pitches to studios including DreamWorks, Warner Bros. and Disney.
For more information about Pilar, her classes, consultations, book and podcast, go to www.onthepage.tv
CLASS TESTIMONIALS: https://www.onthepage.tv/screenwriting-success/class-testimonials/