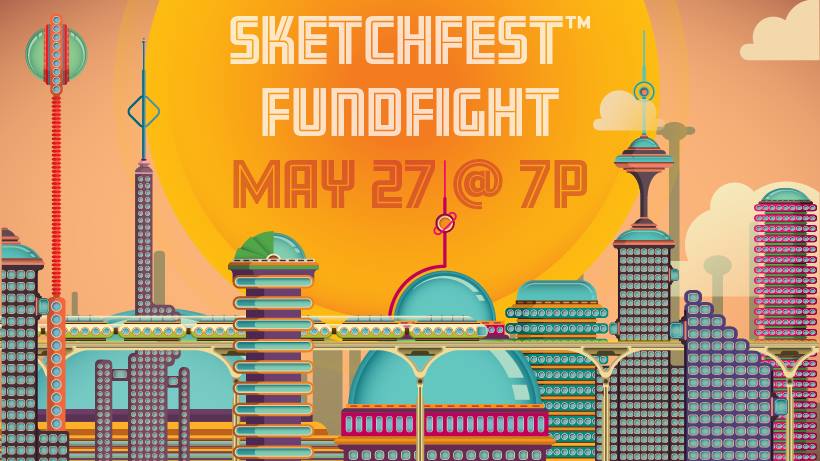 It's time again for the SketchFest Fund Fight at Annex Theatre, happening Saturday, May 27 @ 7p! Get your tickets now!
Our annual fundraiser is a laugh-jammed bracket-style comedy competition where the best, brightest, and newest comedy talent in Seattle fall over themselves to entertain you and your friends. Why? Because your dollars will decide who is crowned Fund Fight Champion and wins a HEADLINING SLOT AT SKETCHFEST!
This year's event will be hosted by the inimitable Ian Schuelke, so come out for a night of laughs and help support your favorite original sketch comedy festival while having a grand old time at the historic Annex Theatre!
This year's performers include:
Alternative Snacks
Mischief