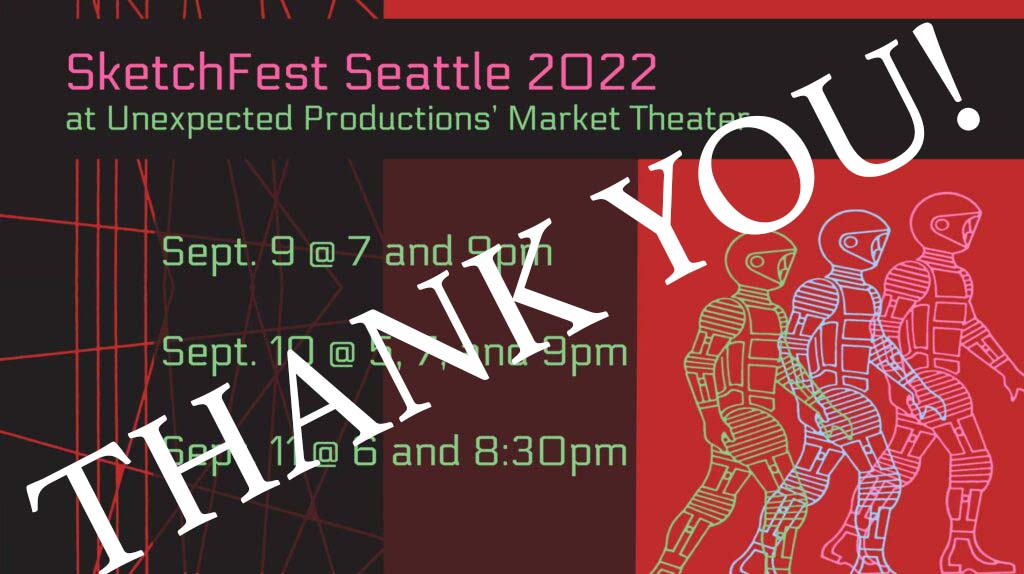 SketchFest Seattle 2022 was a rousing success, and that's all thanks to you – our audience – and to our wonderful performers.
We're going to take a moment to catch our breath and rest up so we can regroup at the beginning of the year to bring you SketchFest 2023. Stay tuned to this space for more details.
And to find and follow the groups you saw at this year's festival, check out our Facebook and Instagram pages for all of the deets.
See you in 2023!