Thanks for applying to the SketchFest Seattle 2013 Festival!
Our festival this year will be Friday, September 27th & Saturday, September 28th at Annex Theatre
The application fee is $35. If you have any questions, please contact us at info@sketchfest.org
Deadline for applications is Sunday, June 16th at midnight!
You will receive a confirmation e-mail when your application is received. If you do not receive this e-mail, please e-mail your application to submissions@sketchfest.org.
The application fee is $35. You can either pay by check or Paypal (note: you do not need to have a Paypal account to pay online).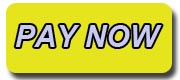 If you prefer to pay by check, please make your checks payable to SketchFest Seattle and send them to:
SketchFest Seattle
1122 E. Pike St.
PMB 773
Seattle, WA, 98122
Be sure to write your group name in the memo line of the check.
Please note that paying by Paypal is preferred. We cannot review your submission until we have received payment. You will receive a notice when we have received your application and payment (if paying by check).
You will be notified no later than June 28, 2013 regarding whether or not your group was accepted into the festival.