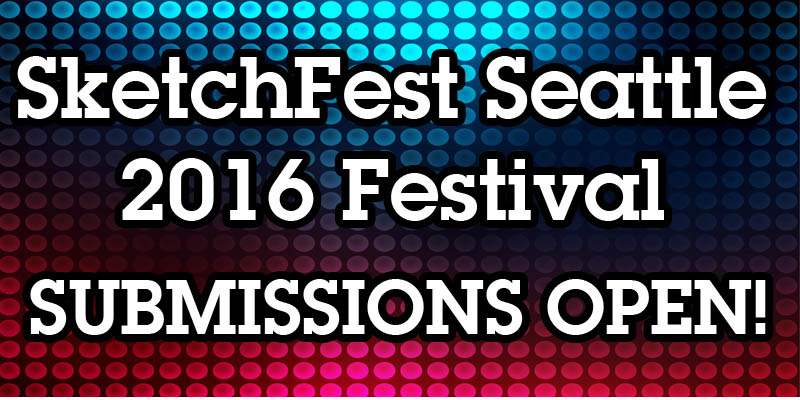 Apply for SketchFest 2016!
SketchFest Seattle, the world's first Sketch Comedy Festival, has opened submissions for our 18th annual Sketch Comedy Festival. Apply today to perform in front of Seattle's most dedicated comedy fans! Every year SketchFest showcases the best comedic talent from across North America and homegrown in Seattle itself in two weeks of frantic, frenetic fun. It's one fest you definitely want to be a part of.
If you cannot apply by the deadline, or our live festival does not fit within your group's budget or travel schedule, you can always send videos to our Comedy Film Challenge.
When: September 15th through 24th
Where: The Pocket Theater and Annex Theatre Seattle, WA
How much: Submission fee is $35, payable via PayPal at the end of this form.
Deadline for Submissions: June 6th, 2016
Note: If your group is from the Pacific NW, you will automatically be entered into a lottery to perform at our local showcase at The Pocket Theater.
If you have any questions, or encounter any difficulty with the form, contact us at submissions@sketchfest.org
All applicants will be informed of the decision by Friday, June 24th.