There are many awesome ways to get involved with sketch comedy and SketchFest Seattle – not just during the festival season, but all year long!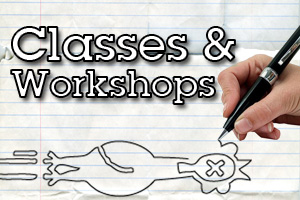 CLASSES AND WORKSHOPS!
Yes, all throughout the year, we offer a plethora of classes and workshops revolving around the art of sketch comedy. From writing and acting to producing and marketing, our classes are taught by Seattle comedy professionals with years of experience producing in Seattle and elsewhere. For more information on upcoming classes, contact us at education@sketchfest.org.
VOLUNTEER!
A great way to meet awesome sketch performers from all across the country – and to help out SketchFest – is to volunteer for the festival itself. This year, our festival happens during the last two weeks of September. Volunteers have free tickets to all shows and access to all pre-and post-show events. If you are interested in volunteering, contact us at volunteer@sketchfest.org.