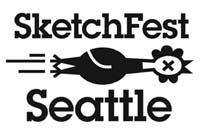 SketchFest Seattle is the world's original sketch comedy festival and has established a reputation for presenting the best and most original comedy from around the globe. Our mission is to promote sketch comedy as a performing art by providing a venue for groups to network and showcase their talent.
For our Staff, click here.
For our Board, click here.
To contact us, click here.