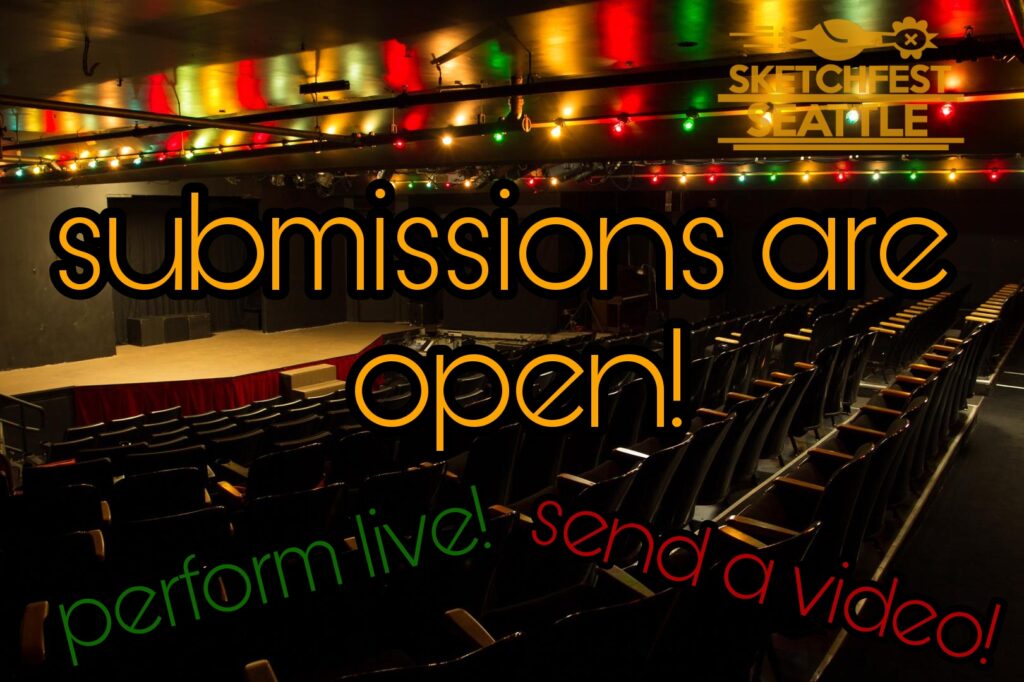 When: September 2-4, 2021
Where: Unexpected Productions at The Market Theater and at sketchfest.org
SketchFest Seattle is on for 2021!  Our festival this year is going to be a hybrid of live and taped performances, all streamed to our YouTube and Twitch channels. Do you want to perform in front of a live studio audience this fall? Great!
CLICK HERE TO APPLY FOR SKETCHFEST SEATTLE 2021!
If, on the other hand, you don't feel comfortable gathering in a room full of strangers, we totally get that.  Which is why we're allowing sketch groups to submit their videos to the festival as well.
CLICK HERE TO SUBMIT YOUR VIDEOS TO SKETCHFEST SEATTLE!
There is no fee for applying. **The deadline for submissions has been extended until July 7th!** All applicants will be contacted by July 20th.
If you have any questions or issues with the application process, please contact us at submissions@sketchfest.org.