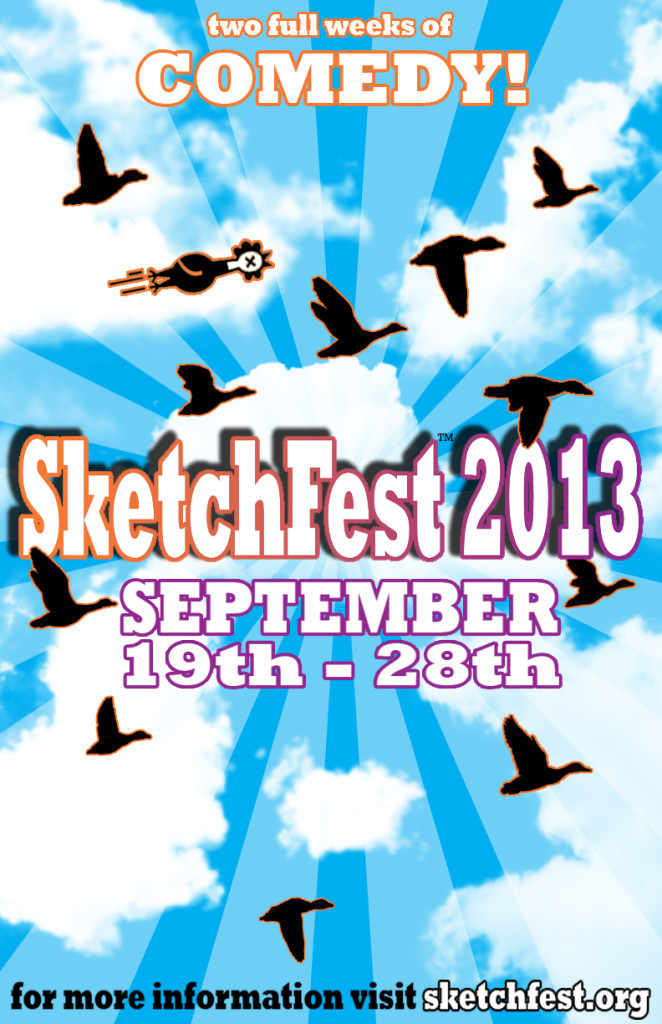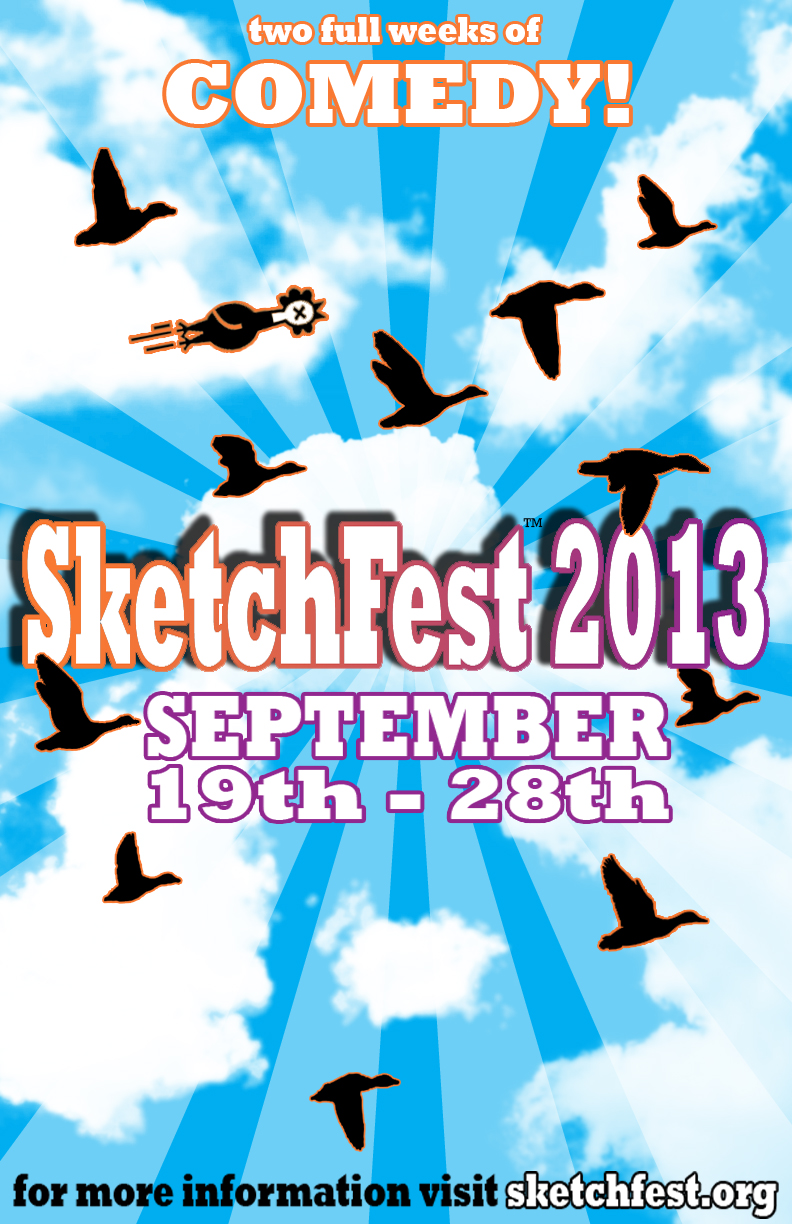 This year, SketchFest Seattle presents our 15th annual sketch comedy festival.
We've packed so much comedy into this year's festival we had to add THREE EXTRA DAYS to include all of the awesome local sketch comedy groups.
So check out our full schedule below, buy your tickets today, and prepare to have a funny time!
---
Schedule
Thursday, September 19

Local Showcase Prefunc
The Rendezvous

---

8pm – Sales Closed

Hosted by Clayton Weller

•Now with Dames
•One Man Wolfpack
•Turbo Turkey
•Worst Case Scenario

Friday, September 20

Local Showcase Prefunc
Annex Theatre

---

7:30pm – Sales closed

Presented in cooperation with
the Seattle Fringe Festival

•Chop and Blend
•Boone Street Hooligans
•Drop the Root Beer and Run

Saturday, September 21

Comedy Film Challenge
Central Cinema

---

7pm – Sales Closed

The 6th Annual SketchFest Seattle Film Challenge returns to the Central Cinema with a night of comedy. Come have a beer, some dinner, and view the funniest in independent comedy film. Hosted by Ben Laurance with judges David Schmader, Nancy Guppy and Danielle K.L. Gregoire. Plus! A set by northwest sketch group Princess!
---
Thursday, September 26

Local Showcase Prefunc
Eclectic Theater

---

8pm – Sales Closed

Hosted by Billy Anderson

•Broad Comedy
•Philip Schallberger
•Jason and Spike
•Princess

Friday, September 27

SketchFest!

Annex Theatre

---

7pm –

Hosted by Emmett Montgomery

•Yogi Paliwal
•Drop the Root Beer and Run
•Bonafide

---

9pm –

•Drew Barth
•Worst Case Scenario
•Carl's Backyard

Saturday, September 28

SketchFest!

Annex Theatre

---

7pm –

Hosted by Joel Dale

•Scott Losse
•Ubiquitous They
•Arthur Meyer

---

9pm –

•Barbara Holm
•Charles
•Don't We Boys
•Dog Dads
---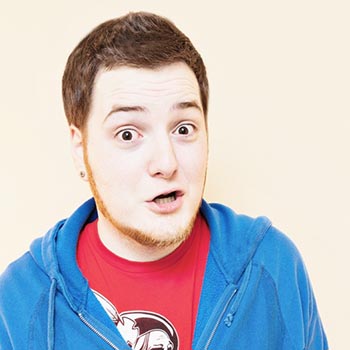 Billy Anderson (host) | Thursday, 9/26 | 8pm
At just 26 years old, Billy Anderson is world weary yet crippled with hope for the future. Despite those shortcomings he brings a southern charm and cadence to every comedy performance, which is known to be a rarity in the Pacific Northwest. Born in Texas and raised in Augusta, Georgia, Billy decided that if he was going to take comedy seriously he would need to move to a bigger city, so without much money or hope he moved to Seattle, Washington and has been in a happy state of poverty there ever since. He has told jokes on comedy stages coast to coast and has performed most recently in 2013's Bite of Seattle and Bumbershoot festivals. He will most likely give you a hug if you don't make a big deal out of it and just go for it.
---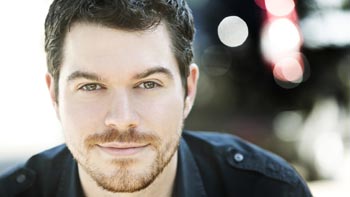 Drew Barth (Seattle) | Friday, 9/27 | 9pm
Drew Barth is one of the fastest rising comedy stars in the Northwest. Born just outside the city of Seattle, what started as a dare in high school has become a full time career. He's risen through the ranks of local open mics to become a regular performer at comedy clubs, colleges, casinos, and private events up and down the West Coast. After making the finals of the Seattle International Comedy Competition, Drew spent a great deal of time in Los Angeles performing at clubs such as The Comedy Store, Laugh Factory, and The Improv.
---
Bonafide (Los Angeles) | Friday, 9/27 | 7pm
BONAFIDE is a sketch group that performs monthly at the Upright Citizens Brigade Theatre in Los Angeles.  They work hard, play hard, to put together the funniest show they can. The group is named after a racehorse, but is written and performed by humans. Humans are welcome in the audience; no horses allowed. BONAFIDE is comprised of:
(Writers) Ally Hord, Codi Fischer, Jonny Svarzbein, Matt Manser, Patrick Baker, Skander Halim, (Performers) Dave Theune, Drew DiFonzo Marks, Lilan Bowden, Madeline Walter, Pam Murphy, and Ryan Meharry.
---
The Boone Street Hooligans (Spokane) | Friday, 9/20 | 10pm
The Boone Street Hooligans are Gonzaga University's resident sketch comedy troupe. Every hour-long show is comprised of completely original material that is exclusively written, directed, and performed by students. In the vein of Saturday Night Live and MadTV, each show features a musical guest or dance company to perform in between the sketches (also entirely made up of GU students). Due to the collegiate nature of the troupe, the Hooligan family is constantly changing and growing with every new performance, aiming to cast each show with a fresh group of actors (auditions are open to the entire GU community).
---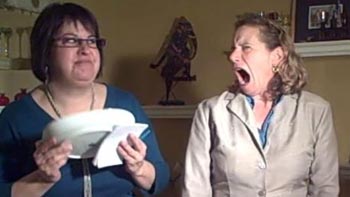 Broad Comedy (Seattle) | Thursday, 9/26 | 8pm
Ilana Long and Pam Love are Broad Comedy. Friends for more than 20 years, they share of love of comedy. To keep their skills fresh, they both work with middle school students.
Ilana studied comedy at Second City in Chicago and is a stand-up comic, actress and improvisor. She is also the author of the humorous parenting book, The Binky Conspiracy.
Pamela Love trained at the Drama Studio of London and has performed in London, Mexico and the U.S. on stage and, in film and television. She also produced an award winning documentary aired on PBS, The Color of Jewish.
---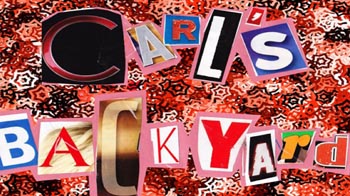 Carl's Backyard (Chicago) | Friday, 9/27 | 9pm
Carl's Backyard was formed in Chicago in 2009 by a group of Virginia natives. Members Kevin Knickerbocker, Jesse Leahy and Joseph Schumacher all do improv with Improv Olympic, have jobs like painting fire hydrants, preventing foreclosures and selling radio ad space, and spend their free time writing sketches about their experiences at those jobs.
---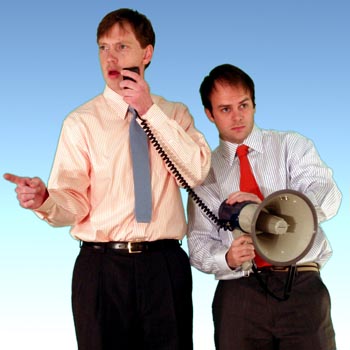 Charles (Seattle) | Saturday, 9/28 | 9pm
A cerebral and imaginative sketch duo from Seattle, Charles is intelligent without sacrificing accessibility, seamlessly combining highbrow and lowbrow sensibilities into a brand of humor they call unibrow. Charles has performed throughout the US and Canada, including the Comedy Central Stage Los Angeles; the San Francisco, Seattle, Chicago, and Toronto Sketchfests; the Los Angeles Comedy Festival; the People's Improv Theater New York; and the Toronto and Victoria Fringe Festivals.
Outside the group, Chuck has worked as a contributing writer for The Onion, and Charlie served as editor-in-chief of Stanford University's humor magazine The Chaparral.
Winners of "Best Writing" and "Best Sketch Comedy" at the 2012 LA Comedy Festival.
---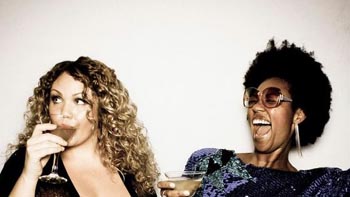 Chop and Blend | Friday, 9/20 | 10pm
A slice of human nature, a dash of taboo, a sprinkle of sacred.
Throw it in the Irreverent Blender and pour out a glass of ice cold Chop & Blend.
Heather Adams and Amanda Schendel didn't grow up together but had a similar start in comedy: as
headliners in a classroom full of giggling kids and one pissed off, yet
secretly amused, teacher. After becoming friends post-college in San
Diego, CA they jumped into the underworld of amateur stand up comedy and soon started headlining and  producing shows in the region.
Here in Seattle, they have been writing, filming and producing for www.chopandblend.com which features a mix of videos, sketches, rants, vlogs and whatever they feel like doing! Most recently, their sketch, "A Light Moment" took 1st place in Seattle Sketch Comedy Month's "Comedy for a Cause: A World Beyond Oil" Contest!
---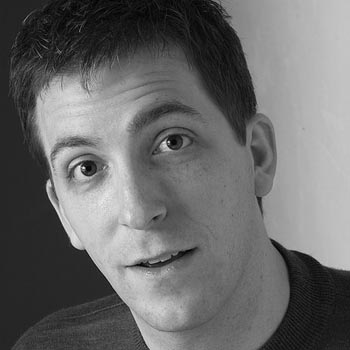 Joel Dale (host) | Saturday, 9/28 | 7pm & 9pm
Joel Dale is an improvisor, comedian, essayist, and movie reviewer who happens to program computers to survive and pay bills. Joel founded the long running improv group Improsia and its popular offspring The Temporary People. He's also been seen tossing around jokes as a panelist on Quiz Show, directing the former live movie The Seattle Neutrino Project, reading depressingly funny essays at Spin the Bottle, and most recently writing unique movie reviews for SonyRumors.net. All of it in the service of humor with the ultimate goal of telling a joke so funny people vomit. In a good way of course.
Link to everything about him at joeldale.com
---
Drop the Root Beer and Run (Seattle)
Friday, 9/20 | 10pm / Friday, 9/27 | 7pm
Since 2011, Drop The Root Beer And Run has been turning heads with its over-the-top silliness and manic surrealism in its high energy sketch comedy shows. They have performed all around Seattle as well as in SketchFest Seattle, The Seattle Festival of Improv Theater, The LA Improv Festival, and the Chicago Sketch Comedy Festival. It's members are also active in other comedy projects around the Seattle such as Comedy Sportz, Human Propaganda and Love Snack. And they're just getting started…
---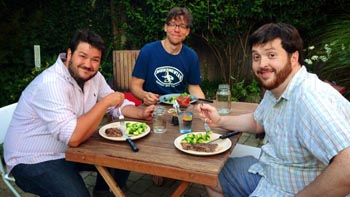 Dog Dads (Chicago) | Saturday, 9/28 | 9pm
Dog Dads (formerly The Good & Crazy) is 3 best friends making each other laugh doing weirdy sketch comedy. Based out of Chicago, Ted Tremper, Paul Jurewicz and Jared Larson steer towards the surreal. Their performance at Chicago's Sketchfest in 2013 garnered rave reviews for their deconstructive comedic style. They're extremely excited and curious about bringing their stuff to Seattle.
---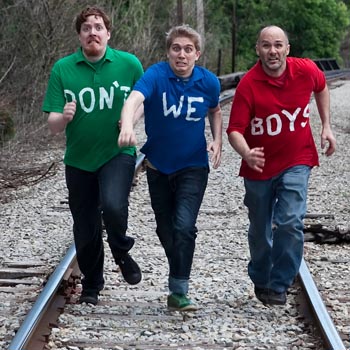 Don't We Boys (Grand Rapids, MI) | Saturday, 9/28 | 9pm
The Don't We Boys' goal is to explore high stakes situations in relatable ways and relatable situations in extraordinary ways. Formed in 2009, The Don't We Boys currently performs in about 30 states every year. Revue Magazine described the show by saying, "Imagine The Hardy Boys hosting SNL." We perform sketch comedy the only way we know how: with a foot in the grave.
---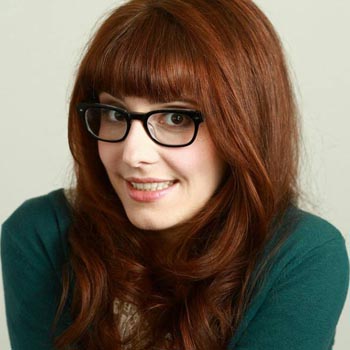 Barbara Holm (Portland) | Saturday, 9/28 | 9pm
Originally from Seattle, Barbara Holm has performed at the San Francisco Sketchfest, the Bridgetown Comedy Festival, Bumbershoot Arts festival, and the Women in Comedy Festival in Boston. She has written for IGN, Hahajk, Bitch Magazine, The Portland Mercury, and the Huffington Post. She has been awarded Time Out New York's Joke of the Week and was named "one of the best things about comedy in 2012″ by the Comedy Bureau. Her comedy has been described as clever, unique, idiosyncratic, and exuberant. Seattle City Arts Magazine called her a "comedy wizard" and Seattle Stranger Newspaper described her as an "adorable wunderkind" and she describes herself as "running away from this question to hide under the desk right now."
Link to website: http://barbaraholm.com/
---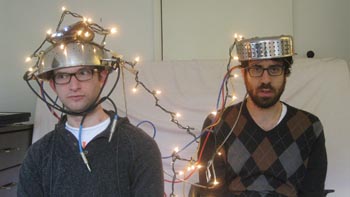 Jason & Spike (Seattle) | Thursday, 9/26 | 8pm
In addition to performing in people's homes across the land (seriously) Jason and Spike have performed at Seattle Sketchfest, Bumbershoot, The Evergreen Comedy Festival, and the Tank NYC.  They also write and perform with the group Ubiquitous They (San Francisco Sketchfest, Bumbershoot, Seattle Sketchfest).  Before joining forces with Jason, Spike Friedman was a member of the Upright Citizen's Brigade house team Raynard, a featured performer with Wing-It Production's Funbucket, and a founding member of the Satori Group.  In addition to having joined forces with Spike, Jason Miller is behind the music project Relays, and is a theatrical sound designer in Seattle, Washington.
---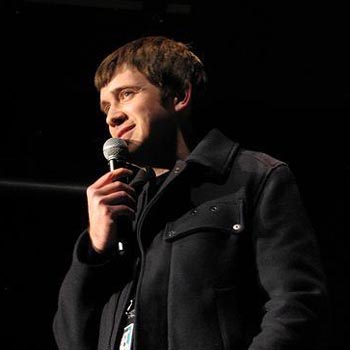 Scott Losse (Seattle) | Saturday, 9/28 | 7pm
Scott Losse is a stand-up comedian and cat owner from Seattle, Washington. His stand-up is smart, absurd, and at times dark. You would probably like it. Scott has performed at Portland's Bridgetown Comedy Festival, The Seattle International Comedy Competition, and other locations with microphones and stages. He is the winner of the 1st Annual Wenatchee Comedy Festival. His cat's name is Kitty. She's a real jerk.
www.scottlosse.com  | twitter.com/scott_losse
---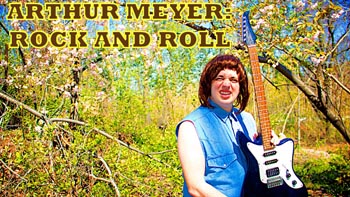 Arthur Meyer (New York City) | Saturday, 9/28 | 7pm
Arthur Meyer is a writer and performer on Late Night with Jimmy Fallon. He has also appeared on Late Show with David Letterman. His one-man sketch comedy show, "Arthur Meyer: Rock and Roll" is currently running at the UCB Chelsea.
A native Chicagoan, moved to New York in 2006 to perform sketch and improv comedy.  He is a writer and performer in the sketch comedy groups Pangea 3000 and Two Fun Men. He was a long-time contributor to The Onion.
Arthur is also one of three co-creators of the fake menu "Fuds."
In 2010, he collaborated with Dan Klein in writing and performing the popular comedy web series "Seinfeld Comedy." — http://www.seinfeldcomedy.com
With Pangea 3000 and Two Fun Men, he has performed in five full-length shows at the UCB, as well as other performances at the PIT and Magnet Theaters. He has also performed at the New York, San Francisco, Portland, Austin, Chicago, Toronto, and Washington D.C. sketch comedy festivals.
In 2012, he starred as Dank in the Worldwide Pants-produced movie, We Made This Movie.
Arthur was a contributing writer for The Onion News Network. He has also contributed to Electric Literature and he has appeared on Girlhattan and the MLB Fan Cave, as well as WFMU's Seven Second Delay.
His biggest credit, however, was as a member of the 3-sibling Wilmette, Illinois living room-based sketch comedy show Meyer Kids' Night, performed to his parents weekly.
---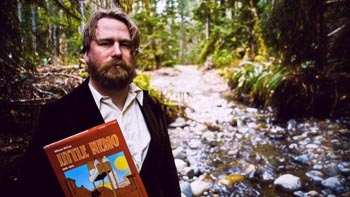 Emmett Montgomery (host) | Friday, 9/27 | 7pm & 9pm
Born in Utah, based in Seattle, Emmett Montgomery is a storyteller, comedian and artist who first found the stand-up stage in 2004 and has been failing beautiful ever since. Emmett has been involved in a lot of things including critically acclaimed comedy collectives, post apocalyptic variety shows, underground wrestling leagues and family friendly comedy nights in pizza restaurants. Mr. Montgomery has been featured the film "Seattle Komedy Documentary", the coffee table book "Seattle 100: a portrait of a city" and multiple festivals including Bumbershoot and the Bridgetown Comedy and Sasquatch festivals. In addition to wandering the country telling jokes he currently curates and hosts a love letter to Seattle in the form of variety show/sharing party entitled "Weird and Awesome with Emmett Montgomery" at the beloved Annex Theatre and is a member of the Seattle chapter of the Bushwick Book Club, a collection of musicians and artists that create and perform original works based on literary sources. Emmett lives with his beautiful wife and hideous cat in a refurbished motel built specifically for the 1962 Seattle Worlds Fair and enjoys making puppets.
---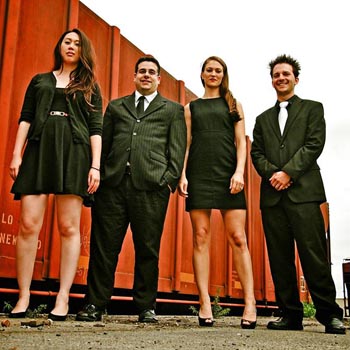 Now With Dames (Seattle) | Thursday, 9/19 | 8pm
We are "Now with Dames":  Yola Lu, Cory Bailey, Jimmy Sorrentino and Kenny Davis.  We are a performing sketch comedy group based out of Seattle area.  Yola found a flute in a dumpster and currently uses it to shoot poison darts at stray cats.  Kenny designs and makes tiny shoes for Hamsters. He receives great acclaim for being the "best Hamster Cobbler in the world".  Cory has a condition where she thinks people's chests are their faces and bends to talk to them.  Jimmy sold a used hole-y, yellow sock to a dear sweet old, ancient really, woman.  It was her last fifty dollars and she couldn't see what she was buying.
We take pride in being involved in our community and we are active in giving back.  We encourage young children to drop out of school and experiment with drugs.  We hate trees and bushes, nature really, and we organize protests against them.  "Dames Against Shrubbery!"   We have one name for "endangered species" and that is, 'dinner' because we are champions.  We advocate on behalf of world betterment.  We regularly visit senior centers and get aggressive with them about their general slacking and lack of contribution to the workforce and community.  As you can see, we are a really informed and proactive bunch.  "A bundle of Mother Teresa's",  said 'one guy' .  It might have been sarcasm but we don't 'get' mind games.
---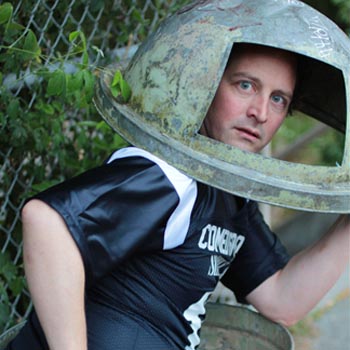 One Man Wolfpack | Thursday, 9/19 | 8pm
#shitjustgotweird
---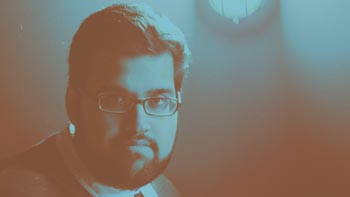 Yogi Paliwal (Seattle) | Friday, 9/27 | 7pm
Yogi Paliwal is a standup comedian based out of Seattle. He has performed at the San Francisco SketchFest, The Bridgetown Comedy Festival and at the NBC Standup for diversity Showcase in Seattle. He has written for IGN and Frank and Funny greeting cards.
Carl Warmenhoven the manager of the Comedy Underground has said, "He has a youthness about him."He enjoys the simple things in life, a grilled cheese sandwich, whittling, and he gets bored writing his own bio."
If you were to ask Yogi how he would describe his comedy he would say it's "Intellectual absurdity." If you asked him what that means he would say, "My material isn't smart, but you need to be smart to see how stupid the joke is.
---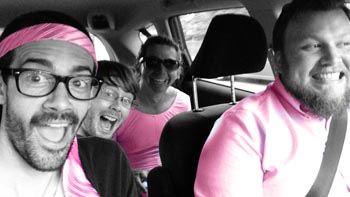 Princess (Seattle)
Saturday, 9/21 | 7pm // Thursday, 9/26 | 8pm
Dan, Taylor, Randall, and Glen make a delightfully weird combo. After being rounded up by their friend, Clayton Weller, they met in April of 2013 at the Bluebird Cafe in Seattle with delusions of comedy grandeur.
As soon as they started writing together, magic happened.  Princess are willing to do anything for a laugh – from demented musical numbers about wiping your butt, to on-stage stabbings, to wordless pantomimes about skydivers falling to their deaths.
Individually, they are Dan Hart, Taylor Griffin, Randall Cleveland, and Glen Yoshioka.  But together, they are Princess!
---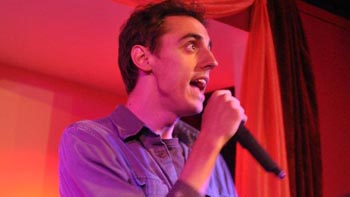 Philip Schallberger (Portland) | Thursday, 9/26 | 8pm
Philip Schallberger is Portland premier (only?) solo sketch-stand-up-whatever performer, He's also a writer. Heck, he even wrote his own bio! He is a wondrous comedian and sketch performer as well as a liar and a dragon. He has attained many accolades from his town of Portland, Oregon, including being a recurring guest in the Bridgetown comedy festival and a frequent subject of praise for their various local periodicals and other hipster-hate-magnets. Phil has been doing live comedy performance since 2007, and has only given up a bunch of times since then. He is also the head writer for "Dr. Proof's Whizbang Science Superhour", a position that many have claimed is "invented". You know what else was invented? The light bulb. Go to hell. See Phil Schallberger.
---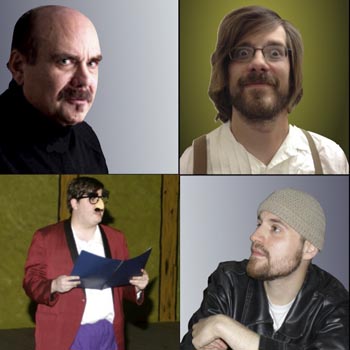 Turbo Turkey (Seattle) | Thursday, 9/19 | 8pm
Turbo Turkey was created and founded by Adam Hegg in 2009 and was shortly joined by co-founder Norm Bellas. Both had recently completed Jet City's program of Theatrical Improvisation. Adam and Norm and two other improvisers presented the first Turbo Turkey show at the Stone Soup Theater in Wallingford in 2009. Since then, Turbo Turkey has done shows at the Odd Duck Studio,  the JewelBox Theater, One-Eyed Jack's Road House in Lynnwood, the Ballard Underground, and the J & M Cafe.
The Founders became interested in expanding the improv shows with primarily sketch comedy and occasional stand-up comedy. They added stand-up comic, Josh Rodriquez , who was prolific in dialects and Michael Tangendahl, an experienced actor with a talent for character voices.
Adam, Norm, Josh and Michael, form Turbo Turkey's core group. They are writers, directors, and performers of original sketch comedy for Turbo Turkey. Supplementary actors and actresses are added as needed for larger groups sketches, All individually written sketches are read and edited by the entire group. This laugh-filled process results in sketch improvement in amazing and unexpected ways.
---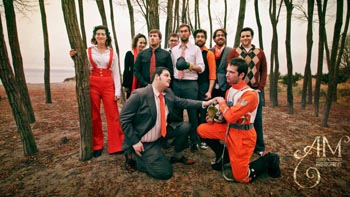 Ubiquitous They (Seattle) | Saturday, 9/28 | 7pm
Ubiquitous They started in 2003 as a small performance art group at the University of Puget Sound.  It grew in popularity; and in 2007  we moved the group to Seattle where we have been performing ever since.  Since moving to Seattle, Ubiquitous They has become a major catalyst for artistic collaboration within the community.  Several members of our group continually give back to the greater Seattle community by teaching classes, running theater workshops, producing other artists' work, and supporting burgeoning sketch groups.
We write tight, heady material that launches us into committed, bold, and authentic roles on stage.  We challenge ourselves to experiment with new facets of theater with each show; whether it be with film,  movement, sound effects, different member permutations, or a new artistic philosophy, we strive to push each show past the bounds of the one before it.
Current members include: Clayton Weller, Sophie Lowenstein, Chris Dewar, Jason Miller, Ryan Sanders, Kevin Kantner, Ryan Schmidt, Spike Friedman, Natasha Ransom, Jocelyn Skillman, and Stephen Ross.
---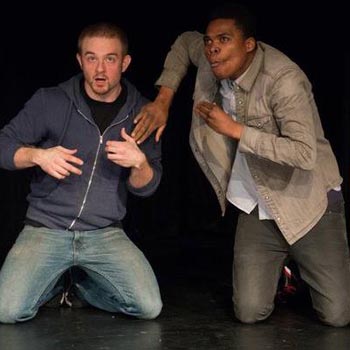 Worst Case Scenario (Seattle) | Friday, 9/27 | 9pm
Worst Case Scenario performs improv and sketch comedy in Seattle, Washington. Our promise to our audience is to consistently perform the most challenging and hilarious comedy that our bodies and minds will allow. We will dive head first into themes and formats that should, by all rights, be very difficult, if not impossible.
---