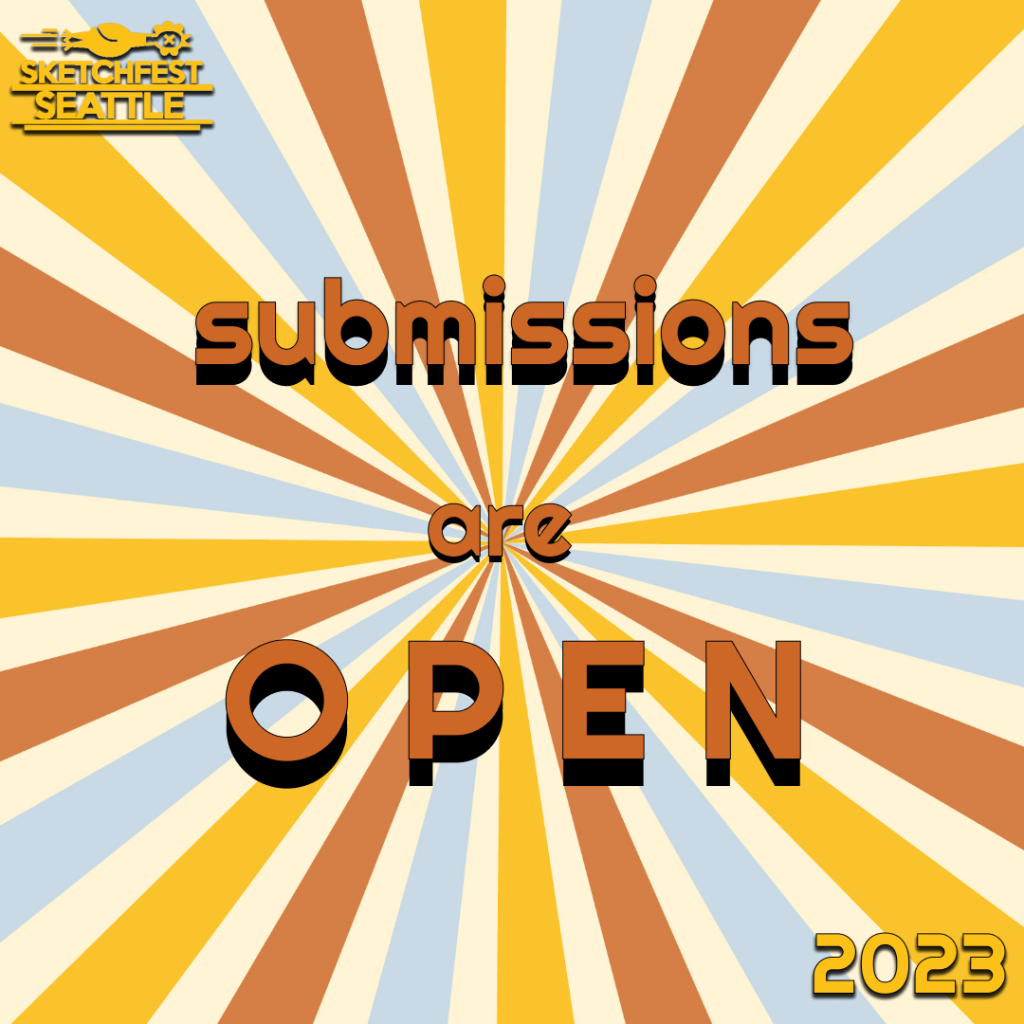 When: September 8th – 10th, 2023
Where: Unexpected Productions at The Market Theater | 1428 Post Alley, Seattle WA 98101
SketchFest Seattle is back for 2023! The sun is out, the birds are chirping, the flowers are blooming, and it's time to start applying to perform at SketchFest's 2023 Festival. This year we have a sliding scale application fee – $5, $10, and $25, payable via PayPal.
CLICK HERE TO APPLY TO SKETCHFEST SEATTLE 2023!
Once you've submitted the form:
CLICK HERE TO PAY THE FEE VIA PAYPAL!
Deadline for submissions is 8pm, Friday, July 7th!
If you have any questions or issues, please contact us at submissions@sketchfest.org. We look forward to seeing all of the great comedy you've generated this past year!