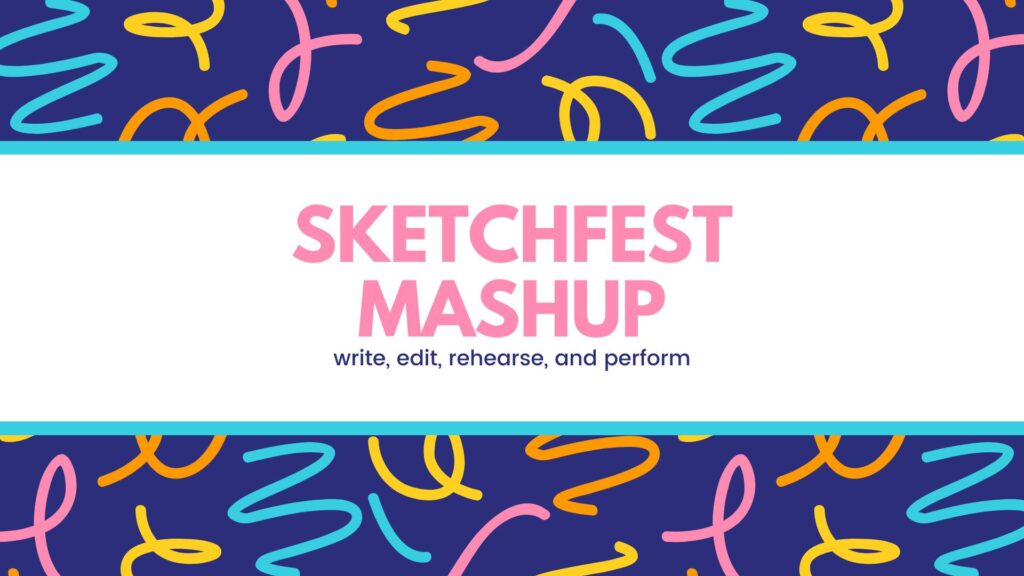 The SketchFest Mashup is a regular workshop where we round up a group of strangers and write, edit, rehearse, and ultimately perform a brand new sketch comedy show in a weekend! SketchFest Mashup runs from 8/28-8/30.
8/28 7:00 PM – 9:00 PM
8/29 10 AM – 4:00 PM
8/30 10 AM – 4:00 PM
Please fill out this interest form and we will contact you with more details. For more information Contact Beth Peterson bpeterson@everettcc.edu or Raul Lezcano monkeyandapple@gmail.com.