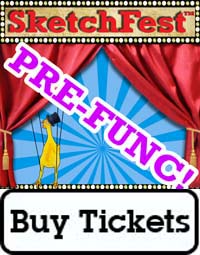 This is it! The final PreFunc show before SketchFest kicks off at The Annex Theatre! Get your tickets for the fest, then snag a seat at The Pocket Theater and check out what's happening Thursday, September 25!
8p: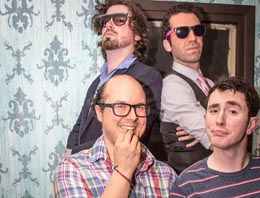 Tiny Baby Talk Show
If you haven't seen them at Scratch Deli yet, here's your chance to see Seattle's best talk show-on-a-tiny-stage (until the next time they're at Scratch Deli, which you should also go see. Because they're hilarious)!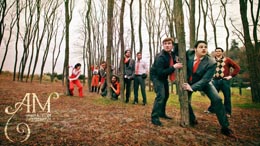 Ubiquitous They
Seattle comedy mainstays UT are back under the SketchFest banner, and we couldn't be happier! They've lit up theaters in Seattle, Vancouver, LA, San Francisco and NYC. Come see what all the fuss is about!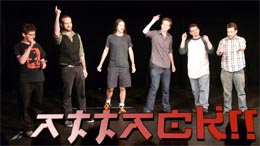 ATTACK
ATTACK is back for more after their first PreFunc performance! Come see the latest and greatest sketch comedy out of Seattle!
Comedy Mystery Mutants
Sometimes improv. Sometimes sketch. Always funny. The Comedy Mystery Mutants are an amorphous blob of hilarity; you never know what form they'll take on stage, but you can bet you're going to enjoy it.