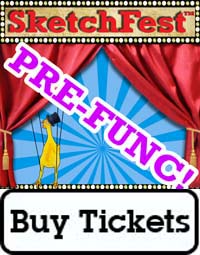 We're so close to SketchFest we can almost taste it! Speaking of tastes, our PreFunc Performances happening at The Pocket Theater this week are the perfect appetizer to whet your comedy whistle!
Here's what all the cool kids will be watching on Sunday, September 21!
7p: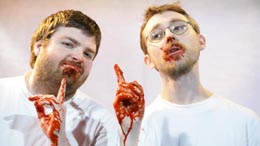 The Entertainment Show
Kevin & Travis aren't content to melt faces at their Festival-headlining show alone; oh no. They'll be double-dipping to pour out their comedic hearts (and possibly entrails) onstage for you here, too!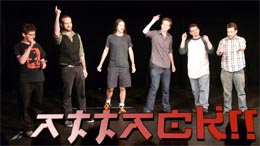 ATTACK
One of the newest groups in town, ATTACK made a splash at the SketchFest Fund Fight in June. Since then they've been sharpening their wits (they call knives "wits," for some reason) and are looking forward to taking over the PreFunc party.